CDC Family, We have a few announcements to make you aware of about the upcoming school year . First, InfoSnap online registration is now open for you to make changes or update information for your child. Remember, Info Snap is required for all Cullman County students from K-12th grade. If you do not have access or need help to complete this information online, please feel free to visit the CDC front office Monday-Thursday 8am-3pm and we will be glad to assist you. This year, you can complete your student's Free/Reduced Breakfast and Lunch forms online. Please visit Myschoolapps.com and follow the instructions. We will have our 2022-2023 supply lists posted outside the front door of the CDC main office beginning today. As a reminder, tax free weekend for school supplies will be July 15th-17th. CDC Open House will be August 8th from 4pm to 6pm. At that time, you can meet your child's teacher and see their classroom. You may also meet with the bus drivers and nurses in the lunchroom to give and get additional information. Finally, please make sure that blue slips(shot records) are up to date. Call the school 256 739 0486 if you are unsure about your child's record. We are required to have an updated vaccination on file before your child can attend school. Updates on all projects on campus coming soon. Thank you for your time. Have a great evening and GO LIONS!

All Cullman County school campuses will dismiss at 12pm on WEDNESDAY 4/6/22 due to the threat of severe weather.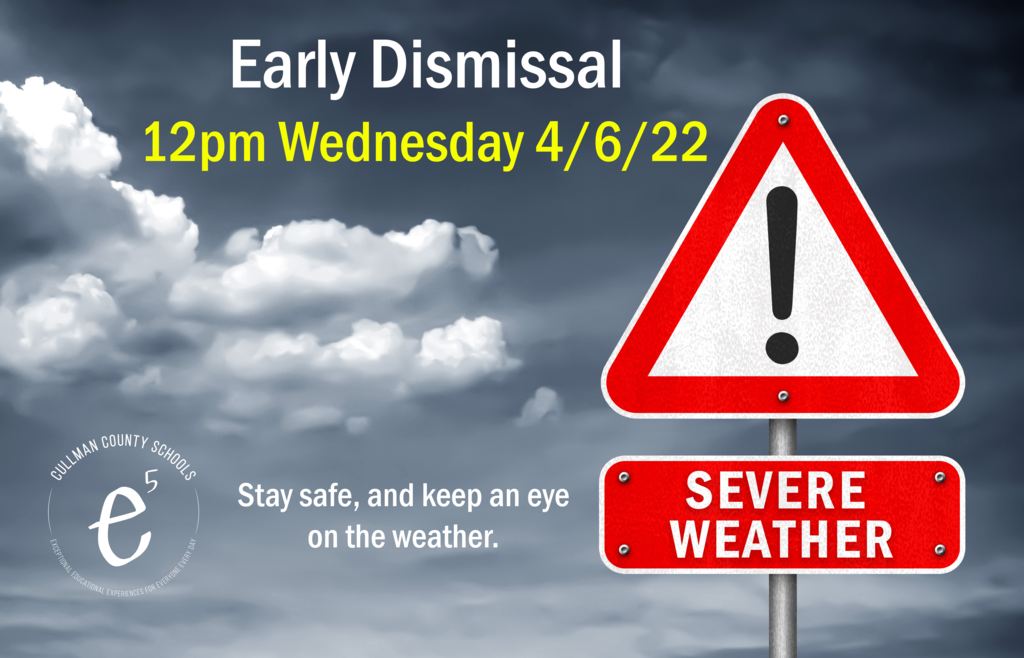 Cullman County Schools will operate remotely on Friday 1/14/22. The decision to hold classes remotely is due primarily to the number of teachers and staff who are sick. After-school events will be allowed to continue because this dismissal is due to not having enough teachers and staff to operate during the school day. Teachers and staff who are not sick will still report to work tomorrow.

CDC Family, K-12th student attendance is important to overall achievement of goals for each student. We have many challenges with various sicknesses going on. As always, we will work with you on those special circumstances but we need consistent communication. A reminder that students get 3 parent notes per semester and unlimited Dr. Notes. On the 1st unexcused absence an attendance letter will be sent. On the 3rd unexcused a parent conference will be scheduled and on the 5th unexcused absence, the student will be referred to for truancy. We value time in the classroom and are striving to get as much face to face instructional time with students. Help us by being consistent with communication with your child's teacher. Thank you again and please take advantage of our free virtual parent training on ABA techniques Jan 13th 8-9am or 5-6pm. Thank you and have a great evening. GO LIONS!!!

Cullman County Schools will have a remote learning day Friday 1/7 due to the weather. Teachers will provide students with either a digital or paper assignment to be completed. Everyone stay safe.

After reviewing the latest National Weather Service update, Cullman County Schools will continue with the 2-hour delay today, Thursday 1/6. Campuses will be open and buses will run 2 hours behind their normal schedule.

Cullman County Schools will operate on a two-hour delay on Thursday, January 6, 2022. Buses will run two hours late. Employees, please report two hours later than your normally scheduled time.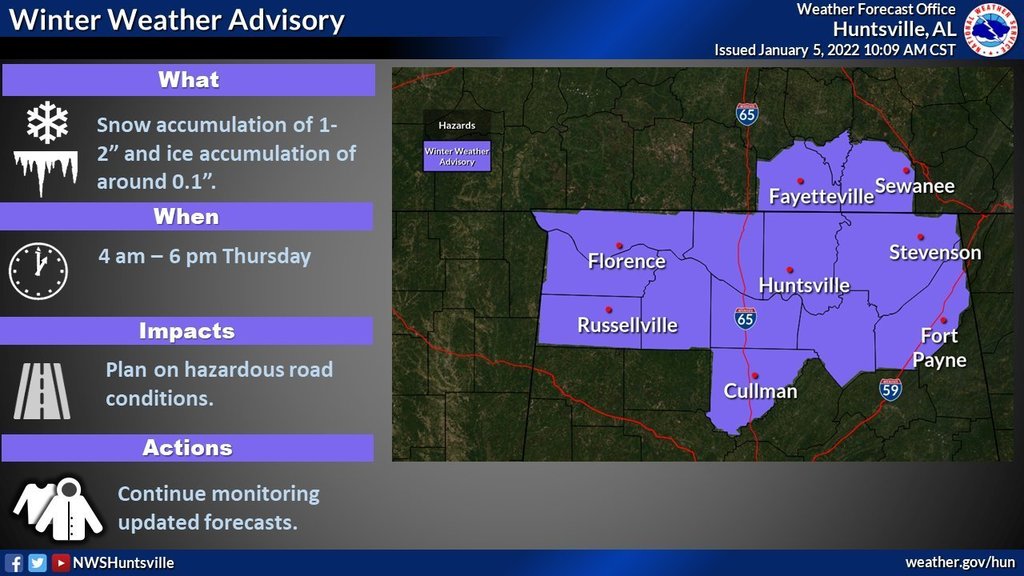 CDC Family, A big thank you to our CIP team, parents, service providers and our maintenance workers for their efforts to start a Parent Resources Library of materials. This information is relative to resources available to enhance services to all students. Please feel free to come by and check out this library and if you see something that is not displayed, let us know so we can add to it.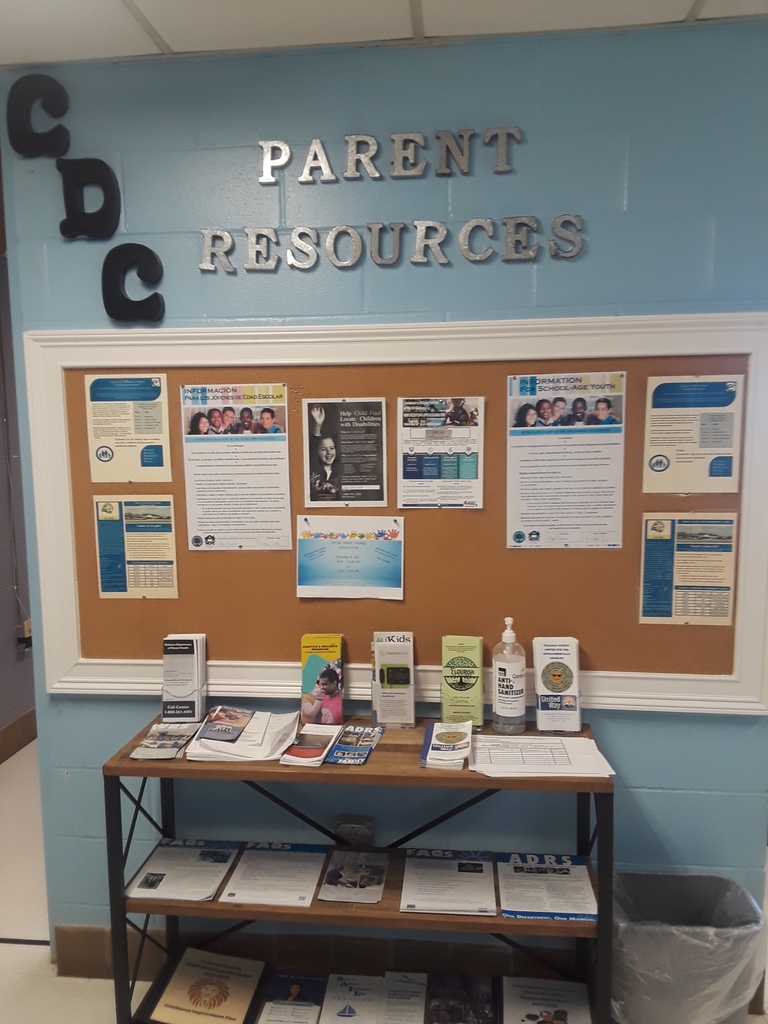 Parents and family support, Please take advantage of this resource. You can email me
cchambers@ccboe.org
or talk to your child's teacher if you have any questions.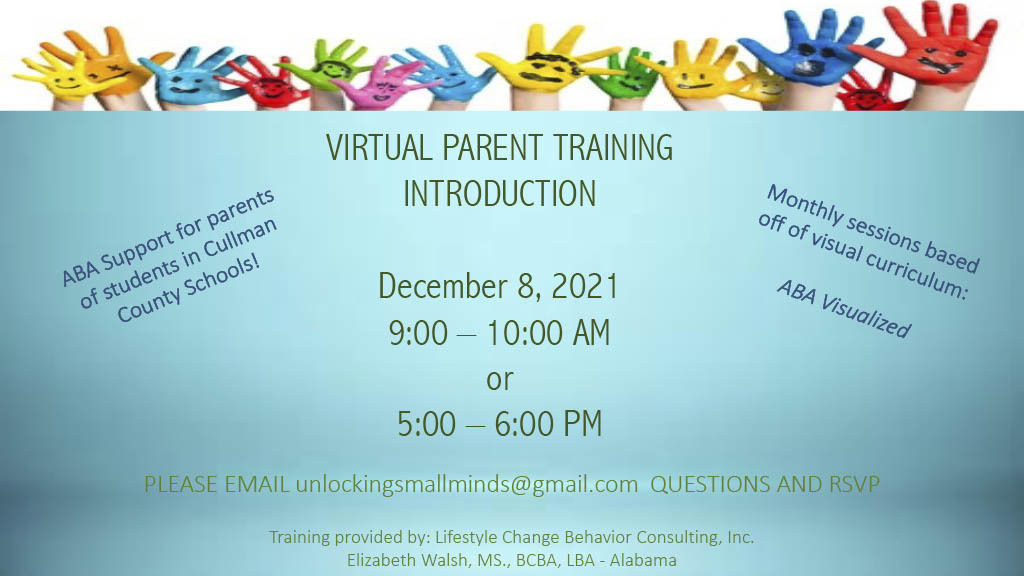 From the CDC Family: Happy Thanksgiving to all. Enjoy this time with family and friends. Temperatures are starting to drop so please check your smoke detector batteries, review your safety plan and meeting place in case of a fire, and check those sources of heat for safety. Thankful for all our great people doing great things. Enjoy the break and GO LIONS!!

Cullman County Schools will delay opening by 2 hours today due to flooding, Thursday 10/7/21. 12-month employees report at regular time.

Cullman County Schools will delay opening by 2 hours today due to flooding, Thursday 10/7/21. 12-month employees report at regular time.
CDC Family, We have all been through so much recently. Please continue to keep our school, community and many with on going needs in your thoughts and prayers. The message below is copied from one of our teachers, Mrs. Hallmark. Please share with those around you: As many of you already know, a Vinemont Elementary Teacher passed away this past week. Several schools around the county will be wearing red Monday to support the Vinemont family; Let's show them we support them and join in with our fellow county schools Monday and support Vinemont by wearing red.

Cullman County School campuses will be closed Tuesday 8/31/21 due to the threat of severe weather. Students and staff will work remotely.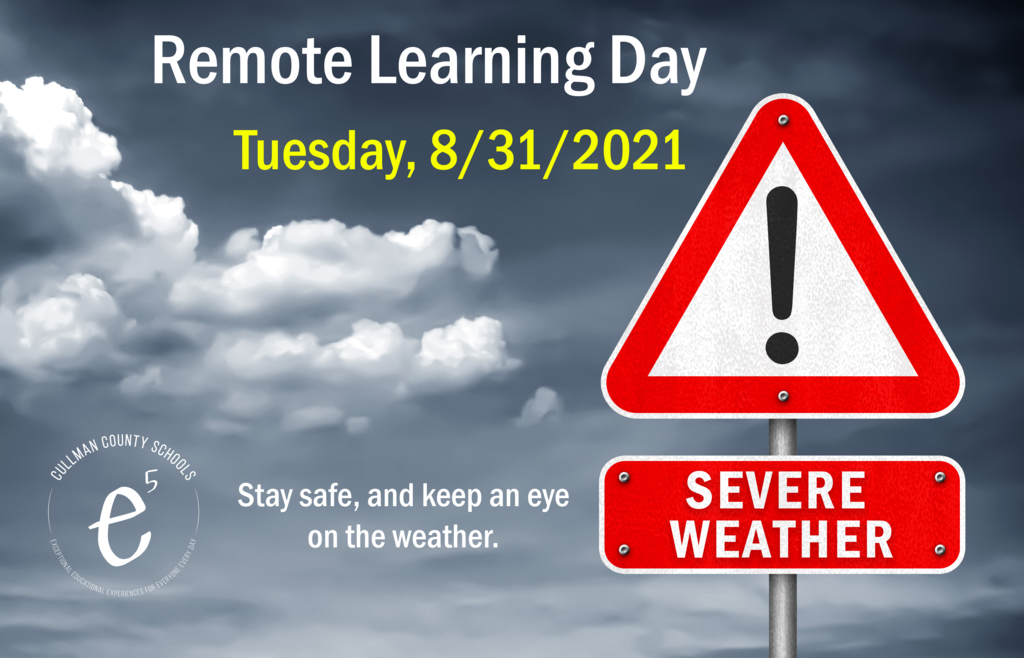 Parents, We have had a great first week of school at the Child Development Center and Grow Prek . Friday August 13th we will have both group A and B together. Cullman County Schools will be on early dismissal Friday August 13th due to possible traffic delays as a result of Rock the South. CDC car riders will dismiss starting at 12:25 and buses will load at 12:50. Grow Prek will start carline at 12:15. Please take time to communicate this with those that usually pick up students or are at the bus stop in the afternoon. Have a great evening and GO Lions!

CDC Open House/Meet the Teacher is Monday August 9th. Grow Prek will begin at 3pm and end at 6pm. CDC K-12th+ will begin at 4pm and end at 6pm. We will be limiting the number of family units that enter the building at both the CDC main entrance and the Prek classrooms. Please be patient. Mask use is recommended but not mandatory. Please try to social distance while on campus. We look forward to seeing you all. Laptops will be available in the conference room for help with infosnap online registration. Please be prepared to complete some information for teachers, see bus drivers in the gym and nurses in the lunchroom.Thank you and have a great weekend.
Schedule for first days of school August 11th   (Group A)                          1st Day of School.                                                              for A-K student families  August 12th    (Group B)                       1st Day of School                                                               for L-Z student families  August 13th                                            All Students Attend Families with children with different last names will go by the oldest school age sibling in the household. Please contact the school or your child's teacher at CDC Open House( August 9th 4pm-6pm) if you have any questions.

Gym floors, summer reading, and a stack of school buses! View the latest Cullman County Schools newsletter here:
https://bit.ly/3xzQOqc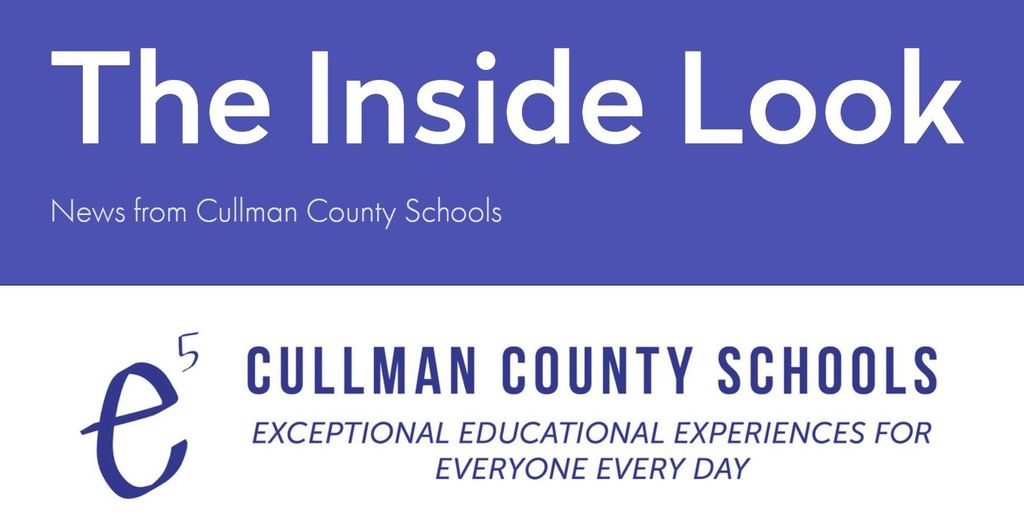 NOON DISMISSAL: Cullman County Schools will close at 12pm today, 5/4/21 due to the threat for severe weather.

Update: Buses are clear to begin rolling. The storm threat has passed. Thank you for your understanding as we continue to put your student's safety first.